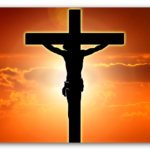 This says GOD YHVH, the Almighty One of creation :
Hear, ye nations, I AM the GOD of all that was, is… and will be. I AM. My holy judgements are filling the earth, but meanwhile I will remain the God of salvation in Jesus Christ holy and gracious name. Those who really invite Us to become their Saviors will experience Our grace and love and truth and renewing grace and powers in their hearts. I AM. Many will be healed, when We will pour out Our gracious Spirit upon and in them, when they are really willing to confess their sinfulness and evil… and are willing to be saved by Us… and are willing to be transformed in their ways of thinking, speaking and actions/deeds… and are willing to be born out of GOD. This means that We are willing to make them to sons and dauthers of GOD… to prepare them for eternal glory in Our heavenly Kingdom. Those who are really willing to be saved for eternity by means of Our grace and love and truth and gift of faith in Christ Jesus as their Lord, God and Savior and reconciling sacrifice on Golgatha/Calvery, will be saved and justified because of His saving work on earth and in heaven, where He is the High Priest, who prays for all who call on His holy saving name. Amen. I, YHVH GOD, AM. Put all your hope and trust in Us and Our saving grace and Jesus' work on the cross… and His High Priesthood in heaven in My holy presence to justify and save all who believe in Me and Him and Our saving power and grace. Amen. Don't trust in your "own righteousness" nor on your own religion nor on godless science, but only in US, The Father, the Son and the Holy Ghost/Holy Spirit… and Our gospel/good news and Our holy promisses in God's word. Start to read the bible, while asking Us in upright prayers with own words, to teach you the way to eternal life and glory IN Christ Jesus. I AM. For We are the Elohim above all elohim, the Gods above all gods, YHVH-Elohim, who can intervene in all situations… and who are Almighty… and always can do immeasurable more than you ever can ask or even imagine, according to Our almighty powers in creation and in your lives. Come to Us in honest prayer… and… stay with Us in future days to your blessing and eternal salvation. I, YHVH GOD, The GOD and Father of creation, AM.
Prophecy 15.03.2020. Received by The Candle.