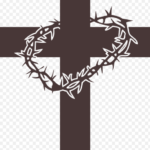 This says GOD YHVH, the Almighty One of Israel and creation :
Hear, o inhabitants of this creation, I AM your GOD and heavenly Father. I created all of you in your mothers womb. I AM. Only the sons of satan were created by him in an unnaturel manner/way, as some of you know. But soon they all will be destroyed by My holy judgments. For I AM the GOD, who will punish and destroy the sons of satan on earth. I AM. Soon My holy wrath will be poured out upon mankind, who turned away from Me… and who was not willing to accept My holy gospel of saving grace and truth and reconciliation and sanctification and of holiness and heavenly righteousness of My Heavenly Kingdom, which lasts forever. I AM. Many will go lost for eternity… as I prophesied before. Only the elected/chosen ones, which I knew from before foundation of creation, will be saved for all eternity, for they were prepared for glory by My grace and love and truth… and they didn't reject Me nor My Son Yeshua ha Mashiach/Jesous Christos/Jesus the Christ nor Our Life-giving and saving good news/gospel. I AM. There is no other way to get into Our heavenly Glory, than just by THE WAY that We showed and show in the gospel, the teachings of the prophets and apostles concerning the free gift of eternal life through faith in Us and Our works of salvation on the wood/cross of Golgatha/Calvery, where My Son shed His precious blood/soul/life for the forgiveness of sins of mankind, which were done in ingnorance, and where His blood reconciled creation to Us… to save all, who believe and who put their trust in His perfectness and Godhood/Deity and His saving work. Only by means of grace, through the gift of faith in His work and His reconciling blood on the wood/cross and on the Mercy-Seat of the Arc of the Covenant, some-one will be saved for eternity. There is no other way, than the Way of the LAMB OF GOD, to save some-one for eternity. I AM. Therefore I ask you again : Turn to Us… and accept Our work of love and grace and of saving goodness in Christ Jesus, Yeshua ha Mashiach, fulfilled. I, Adonai YHVH, the Lord GOD YHVH, AM.
Prophecy 04.04.2020. Received by The Candle.