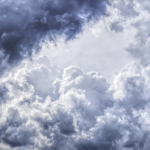 This says GOD YHVH, the GOD of creation, the GOD of Israel and the GOD and Father of Yeshua ha Mashiach/Jesous Christos/Jesus the Christ :
Hear, o nations and tribes of the earth and Israel of GOD, I AM the GOD above all gods and godesses, so that you know for sure that there is no almighty God as I AM. Soon things will change. Many holy prophecies and revelations of Our holy scriptures will be fulfilled in very, very, very near future. For I AM the Almighty GOD, who is faithful towards His words. I AM. Many people explain scriptures, while they are preaching or teaching about the end-times/last days, before My return to the earth to start My heavenly Kingdom and its righteousness on earth. Soon, yes very, very, very soon, it will happen that all tribes of the earth will see, that I will descend from heaven with My heavenly holy armies of holy angels and My saints. I AM. We will come down and I will put My feet on the Mount of Olives at the east-side of Jerusalem in Israel. I AM. And We will reign from Zion at Jerusalem and My Temple will be filled with My heavenly everlasting glory. Blessed are all who will be partakers of My heavenly Kingdom, which will last for thousand years. I AM. During these 1000-years Satan/Lucifer will be imprisoned in the bottomless pit. And We will reign and Our word/thora/law/teachings will fill the earth… and all will know, that the GOD of Israel is the only and true GOD of creation and dwells at Zion in Jerusalem in Israel. I AM. And all nations will come to Jerusalem to worship Me and My Son, who is My holy Image in which I AM revealed and glorified in a perfect way. I AM. He is the Radiance of My eternal Glory, the Expression of My eternal glorious Being… and the Carrier/Bearer of My almighty powerfull Word and powers. I AM. And His name is : King of kings and Lord of lords, the Word of GOD. Many of you know Him as : Yeshua ha Mashiach/Jesous Christos/Jesus the Christ. I AM.
Prophecy 24.04.2020. Received by The Candle.