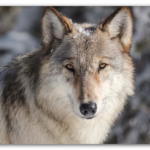 This says GOD YHVH :
In these days I see how the Beast is increasing in power to dominate all nations and tribes of the earth by means of her restrictions on mankind. Soon the anti-christ will take all power. He is a religious man, but not born again. He is an enemy of the cross of Christ Jesus/Yeshua ha Mashiach, although he will proclaim to be a minister of God. He is a man in white robes and the false prophet. He is already on earth, but not recognized as being the big deceiver of mankind. He speaks as a lamb, when he speaks to multitudes, but is a wolve in his heart. His heart is not willing to serve Me, the GOD of creation, although he behaves as an angel/messenger of light. He knows how to keep control over the Beast by his manipulation and powers who serve him. I, YHVH know him, for He often blasphemed Me and My holy Son and My holy heavenly powers and saints in heaven and on earth. I AM. Many adore him and admire him as being the "Great Christian Leader", but he is a false "christ", the son of perdition. He leads the kings of the earth and they all honor him and his god is Lucifer/satan. His "christ" is not My Christ Jesus. His dedication is to the evil one… and to Mammon/Money/wealth/luxury/worldpower under religious deceit. Many saints, through all ages, were killed by his predecessors. I AM. For their church was build on the blood of saints, which they slaughtered through all ages. I AM.
Prophecy 12.05.2020. Received by The Candle.