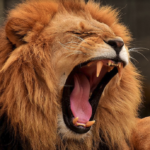 This says GOD YHVH, the Almighty One of creation :
Hear, ye inhabitants of the earth, soon I will restore Israel according to My holy former prophecies. I AM. My holy wrath will be poured out upon their enemies, when they will try to devour them. I AM. For I AM the Protector of My holy remnant of Israel in the last days. For they will cry out to Me in those days and will shout : "Blessed is He, who comes in the name of YHVH." I, the LORD GOD YHVH, AM.
Prophecy 13.05.2020. Received by The Candle.