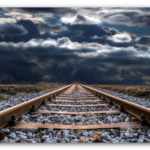 This says GOD YHVH, the Almighty One of creation :
"Hear, ye nations, I AM GOD and no-one else. Soon I will reveal the man of perdition in such a way, that all who believe My word will recognize him. For the time is near. Many know already who he is, but not all. Many will see him and will adore/worship him. Many will hear God's voice coming to their heart, which will reveal to them that he is the son of perdition, the evil one, the lawless one. I AM. Many will fall into his technological and religious trap. Many inhabitants of the earth will follow him as "the great worldleader", but he is the great seducer/deceiver of mankind. For all whose names are not written in "The Book of Life in heaven" will follow him to their eternal damnation. I AM."
Prophecy 17.05.2020. Received by The Candle.