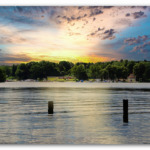 This says GOD YHVH, the Almighty One of creation :
"Hear, o heavens and the earth, I AM GOD, your Creator. I called all of you into existence by My Ghost and His words, for I AM Ghost. I AM YHVH-Elochim. I AM. No-one was before I AM. Now, hear, ye inhabitants of this creation, I AM the God above all existing things in the heavens and in the earth. I AM. Soon I will come down from heaven to judge the world/nations according to My holy words… and the works of all of you, for I AM the GOD of Righteousness and of Holiness and of Judgment and of Redemption and of Reconciliation and of Grace and of Love and giving Goodness and of real Care and Mercy and of holy Tenderness and of Salvation and of Provision… and of Education in holy righteousness and love and truth and of forgiveness, but I AM also the GOD of wrath and vengeance. I AM." ; Says the Lord GOD Almighty. "For I AM a holy GOD and not an evildoer or wicked one. I AM. Soon I will show to all, that I AM in charge of all the things going on in creation, for many deny Me, although they all knew or know that I exist. For I revealed Myself to all in the created things in the heavens and in the earth… for they are the works of My Hands. I AM." ; Says the Lord GOD Almighty, YHVH-GOD, the God of the heavens and the earth and the God of Israel. "Amen. YeHoVaH/YHVH is GOD and LORD and Yeshua ha Mashiach/Jesous Christos/Jesus the Christ is Lord and God. Amen. " ; Says the Spirit of GOD.
Prophecy 16.07.2020. Received by The Candle.