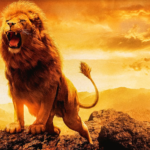 This says Jesus the Christ/Yeshua ha Mashiach to the New world Order :
Hear, ye liars and deceivers of the Beast/NWO, I know that you are sons of satan/lucifer. I know your hidden works. I know your secrets. I know your bloodshed. I see all and hear all you do. Everything is open and unveiled to Me. Nothing can and will be hidden, for I AM the GOD of exposure. I AM the One who activated/activates the people to make your evil works known to the world. Everywhere on internet I will expose who you are in reality. And no-one will stop it. For I AM the GOD of creation and all My holy angels will reveal your hidden works to mankind. And soon My final judgement on earth will happen. You heard it before. Many of you laughed about it and thought : "This will never happen, for we are the rulers of the world and we will dominate our slaves, haha, for there is no such god. " But I AM the I AM, the GOD who is Light, Fire, Dynamis/Powers/Energies and I rule all of creation… and I wil prove it to you. Soon I will pour out My holy Godly wrath upon you in such a way, that you all will cry out : "Mountains of the earth, fall upon us and hide us from the face of Him who sits on the Throne and from the wrath of the Lamb of GOD." I, Jesus/Yeshua, AM the GOD of all universal powers, who was on earth in a body of flesh and blood and bones. I AM the Lord GOD YHVH, the Almighty One, and you will experience it very, very, very soon. I AM.
Prophecy by The Candle. 03.05.2020.