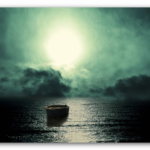 This says GOD YHVH, the Almighty One, the Ruler above all… and in creation, The God of Israel :
Hear, ye inhabitants of the earth, I AM GOD and I AM the Almighty One, who loves My creation, but who hates evil and godlessness and all the evil that separates people from Me and My love and grace and mercies and holy gospel of saving grace and of reconciliation. I AM. Many proclaim to speak the truth, but are liars and seducers and deceivers. I AM. Therefore I will speak here to you, so that you can get to know the True Gospel of saving goodness of Me and My holy Son Yeshua ha Mashiach/ Jesus the Christ and of Our holy prophets and apostles and evangelist and shepherds and teachers and holy witnesses, who were/are anointed with Holy Ghost and who were/are born again and sealed with the promised holy Ghost, who is the Spirit of Truth, who lead/will lead them and you into all the truth, which can save all who believe in Us and Our words. I AM. Many proclaim that they are ministers, but when they deny Our Truth… or preach or teach another gospel/good news than the One We revealed and prophesied and taught and preached by our Holy Ghost by Our faithful ones and their holy scriptures… than they are seduced or deceived or themselves seducers or deceivers. I AM. You are living in the end-time/last days before the return of My Son Jesus the Christ/Yeshua ha Mashiach. I AM.
Prophecy 30.05.2020. Received by The Candle.